Booth: 9L10 (Hall 9)
Mitutoyo devotes to help all improve their measurement techniques and contributes to personnel training through workshops on precision measurement technology. They will exhibit various leading products such as MiSCAN Vision System, QV Active 404, UMAP Vision System, CRYSTA-Apex S544 / MACH Ko-ga-me, CS-H5500CNC, RA-2200AH, LSM-503S and U-WAVE.


U-WAVE Measurement Data Wireless Communication System
Features:
The U-WAVE system enables easy wireless data communication from a measuring tool to a PC using the Digimatic protocol.
Measurement efficiency is improved by eliminating the long and cumbersome data cables.
The user friendly interface allows data to be loaded into any software product that accepts keyboard input, such as Excel* or Notepad.
* Operating Systems: Windows XP, Window 7 and Windows 8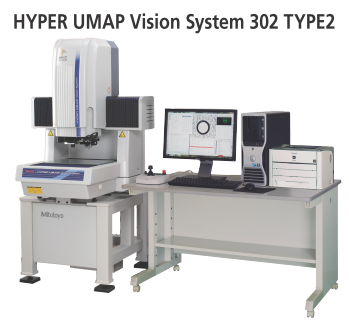 UMAP Vision System (Series 364)
Features:
• Ultrasonic micro probe, UMAP
The ultrasonic micro probe (UMAP) has the ability to sense the amplitude variability in a micro area, and the optional contact points (15 to 300μm diameter) provide high-accuracy measurements to meet a variety of specifications.
• High-accuracy contact and non-contact measurement capabilities in one system
This unit includes the UMAP and the non-contact type vision head. Until now, it was difficult to measure minute areas, but it is now possible to do both contact and non-contact measurement on a single platform.