Booth: 2D01
Established in 1956, Jiangsu Yawei Machine-Tool Co., Ltd. has grown into one of the leading enterprises in high-end sheet metal processing machine-tools industry in China. Jiangsu Yawei Machine-Tool Co., Ltd. develops, manufactures, and sells high-end, smart and automatic products such as: CNC turret punching machines, CNC press brakes, CNC laser cutting machines, flexible cells and systems, automatic coil lines, and linear and horizontal multi-joint robots.

FB-2516A
FB-2516A adopts the unique flanging technology from two ways to complete the process of high speed, flexibility and automation. It can keep material steady, avoid flipping and cooperate with positioning device, operation machine etc.
Features:
1. Achieve efficiency
2. Strong mould function
3. Convenience for flexible production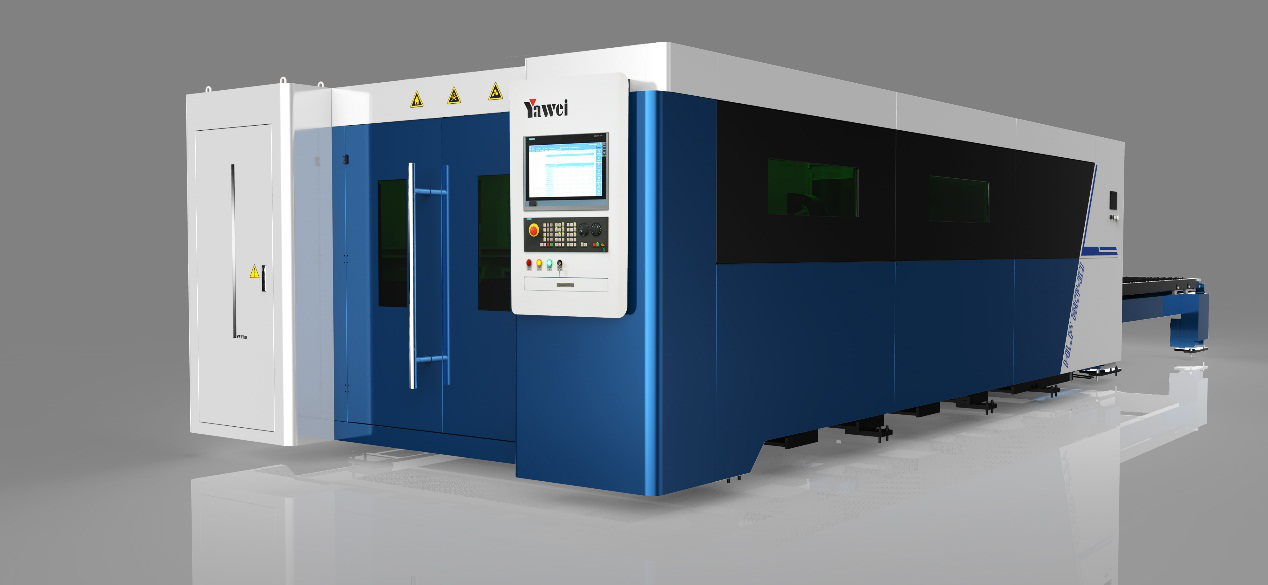 HLF-1530-12000W
Yawei HLF and HLE series fiber lasers have been extremely well received in the Australian market. The quality of cut, speed and value for money make them an extremely appealing option for Australian industry. HLF-1530-12000W, which can cooperate with human more intelligently, improves its performance with the new design.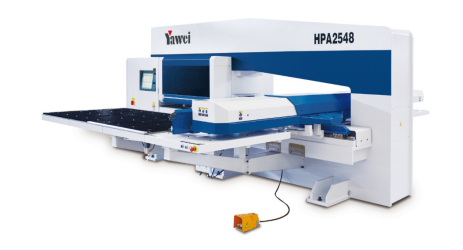 HPA Series NTC
Spindle of HPA Series NTC is controlled by servo punching system to achieve reliability with huamn-computer interface and strong CNC system. The great advantages of HPA Series are energy-saving and lower noise.

PBE Series Bending Machine
PBE Series Bending Machine can work without oil, keep convenient maintenance to be suitable with complex components processing. The HMI design with embedded GUI increases development efficiency and lowers maintenance cost.