2019/04/15 09:00 | 阅读量:1022 | 来自: SIMM Official WeChat
Shenzhen International Machinery Manufacturing Industry Exhibition (SIMM) brought its 20th edition to a close, successfully holding a four-day event at the Shenzhen Convention and Exhibition Center from March 28 to 31. The show featured more than 1,100 companies in the machinery manufacturing industry from over 30 countries and regions, attracting more than 95,000 visitors and over 100 media outlets, who covered the event. Spanning over 110,000 sqm in nine exhibiting halls, the show featured the latest models from top companies with three themed pavilions:

The Machine Tool Exhibition showcased metal cutting and forming machine tools, flexible production line, and industrial measurement technologies from Fanuc, Mazak, Hexagon, and more.

Robotics and Smart Factory Exhibition gathered robotics and integrated application, 3C non-standard automation, intelligent logistics, and robotic vision systems from the world's leading automation brands, such as Kawasaki, Schunk, B&R, and Universal Robots.

Industrial Supply Exhibition featured precision machinery parts, 3D printing technology, hardware and fasteners, and mould components that represent the top technologies from Jiaye Precision Metal, BYD Auto, TaiRiSheng, 3D Systems, etc.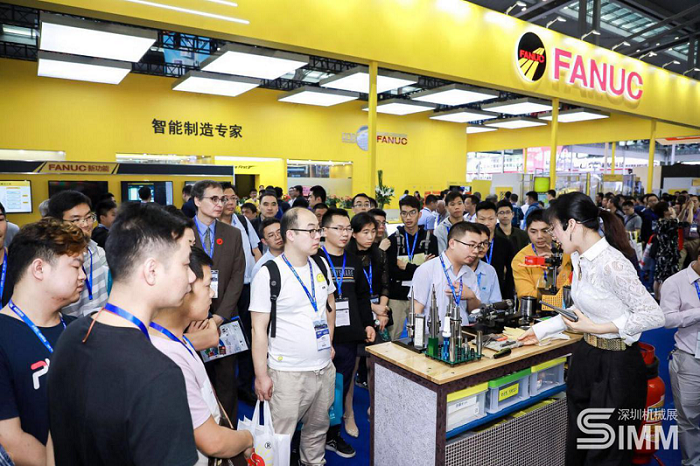 "Our sales have grown by more than 30 percent for the last three years that we have exhibited with SIMM. This is an influential event in South China. It's a magnificent achievement for the show to be held successfully for 20 consecutive years as it expands its brand awareness and scale to occupy all the exhibiting halls of Shenzhen Convention and Exhibition Center," said Sheng Guoqiang, sales director of Kawasaki Robotics.
"SIMM displays a full range of machinery product categories which cover both the upper stream and downstream of the industrial chain. Trade show visitors can find a lot of suppliers in each category. The show is well organized and offers excellent experience from pre-registration to onsite visit," said Jing Ping from Konka Group.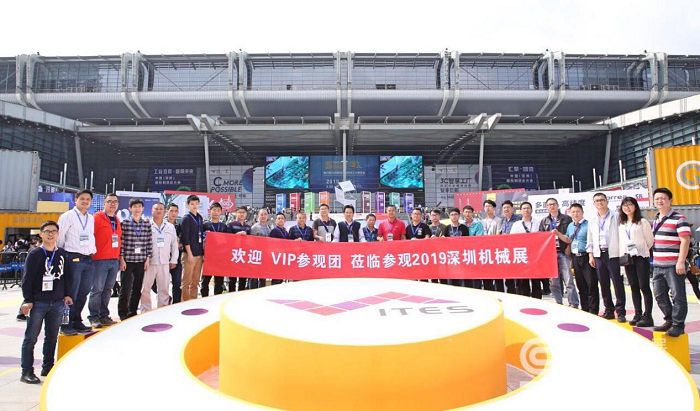 Apart from the exhibition, a total of 33 onsite conferences and seminars gathered industry icons to share their insight on more than 100 hot topics. The first ever China (Shenzhen) International Manufacturing Summit talked about how the development of the Internet, big data, and artificial intelligence would contribute to smart manufacturing in the future.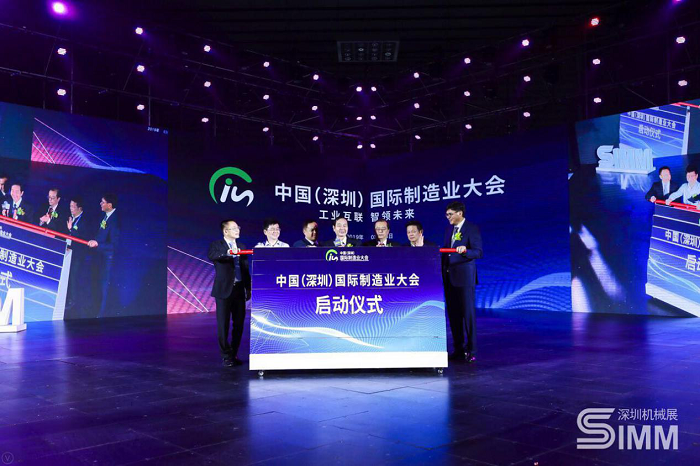 Rebrand and upgrade in 2020
In an effort to enrich its trade show content and cover the entire industrial chain, SIMM will be rebranded as Shenzhen International Industrial Manufacturing Technology Exhibition (ITES) and move to Shenzhen World Exhibition & Convention Center in Baoan District in March 2020. With an exhibition area of 240,000sqm, the new event will feature innovative technologies from around the globe with eight themed exhibitions: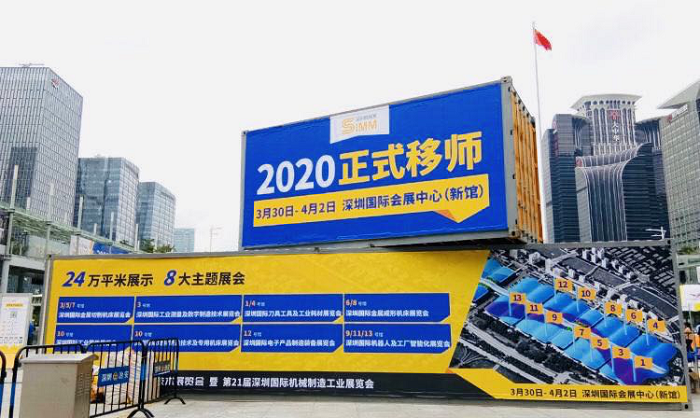 Shenzhen International Metal Cutting Machine Tool Exhibition

Shenzhen International Industrial Measurement & Digital Manufacturing Technology Exhibition

Shenzhen International Tools & Industrial Consumable Exhibition

Shenzhen Robotics & Smart Factory Exhibition

Shenzhen International Electronic Products Manufacturing Resources Exhibition

Shenzhen International Additive Manufacturing Technology & Special Machine Tool Exhibition

Shenzhen Industrial Supply Exhibition

Shenzhen International Metal Forming Machine Tool Exhibition