2016/10/27 16:37 | Pageview:1069 | From: SANDVIK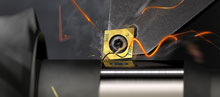 General turning
New CBN grades CB7105 and CB7115 are introduced. The grades are based on the new generation Cubic Boron Nitride (CBN) material that enhances crater resistance and fracture resistance at high cutting speed in case hardened and induction hardened materials.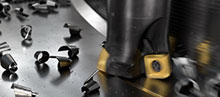 Milling
Our latest highlights include the new CoroMill? 415 high feed cutter for small diameters, the new four-edged spline milling solution CoroMill? 171.4, as well as new groove milling inserts in the unique steel milling grade GC1130 with Zertivo? technology.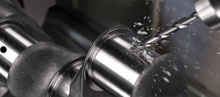 Drilling
CoroDrill? 865 is a new drill solution for inclined oil holes up to 25 x D in cast iron materials, with high speed and process stability. The drill is tailored to precise dimensions and tolerances to ensure a rigid and stable solution.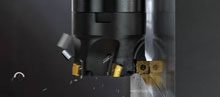 Tooling systems
Many updates are now available for machine adapted clamping units and machine and tool side adaptors. The CoroChuck? 930 now includes a slender diameter in 25 mm and new inch sizes for slender and heavy duty interfaces.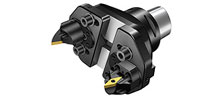 Boring

The latest updates for SpiroGrooving?, include new assembly kits for roughing and finishing of seal ring grooves for medium-sized, machines using VCMT inserts. And a new pre-setting boring bridge adaptor is intorduced for light weight boring bridges.