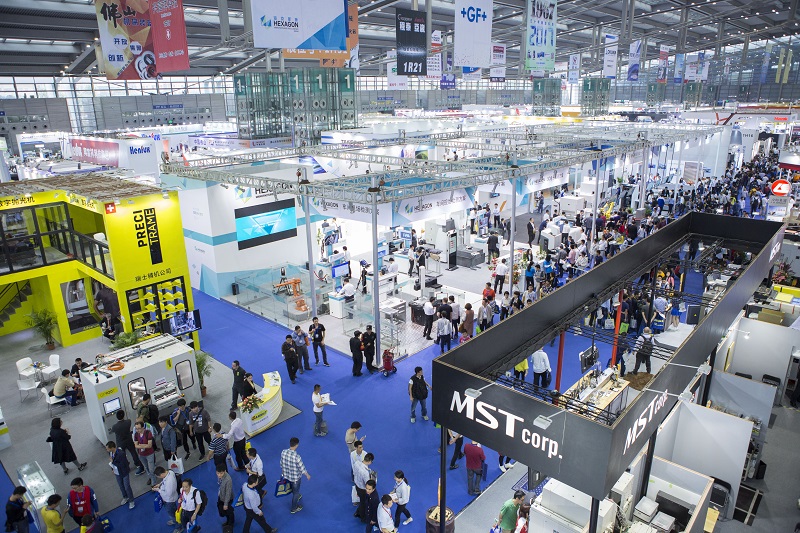 Industrial process is called for smart workpieces, components and precise moulds which seamlessly integrated into an intelligent manufacturing process.
In the terms of precision machinery and metal material, SIMM is a display and trading platform of material, metal processing, mould making, components, precision parts and hardware. The competence of metal processing in Pearl River Delta in South China is benefiting from bringing in the latest technology, advanced machine tool and advanced management mode from overseas years ago.
Quality China – The Quality Infrastructure Accelerates Manufacturing Industry in China
In 2017 show, SIMM combined with years of experience and problems in manufacturing and launched the Quality China program and series of display activities. The Quality China sessions aim to provide applicable experience and innovative measures for manufacturing enterprises to transform from speed first to quality first. The opening forum of the exhibition Quality China Summit attracts wide and extensive attention from industry. The Counselor of State Council Mr. Zhang Gang elaborated the connotation of National Quality Infrastructure (NQI) and dozens of leaders from domestic inspection institutes attended the forum. Meanwhile, the Metrology Display Area built by Shenzhen Academy of Metrology & Quality Inspection and SIMM also received wide and enthusiastic responses.
Advanced Machine Tools and Solutions Bring You Competitive Advantages to Take the Lead in the Industry
Manufacturing giants around the globe gather up in the show to present the advanced machine tools and solutions. A wide range of equipments and technical products in metal processing industry, industrial measurement, stamping and punching are displayed in an international perspective to meet up with the demand of the corresponding industry. All of these machine tools combine with customized solutions will help you to improve speed of manufacturing and streamline costs.
Industry Collaboration – Strengthen the Power of Intelligent Manufacturing
Collaboration between suppliers of superior solutions in different fields is required to effectively connect each production units in industry. Therefore, a number of renowned companies are to learn from each other in SIMM 2017 and cooperate to display the complete and professional solutions designed for users. +GF+, HEXAGON and MOLDBAO, as the leading enterprises in industry and old friends of SIMM, cooperated in SIMM 2017 and joined hands to display the complete smart manufacturing solutions. The integrated display not only brings new breakout for manufacturing companies to transform and upgrade, but plays an exemplary role in pushing the cooperation between business elites in smart manufacturing.